Every time Mourinho & Man Utd are mentioned in Man City's documentary
"I am in the movie so much I think I could ask for some royalties," Jose Mourinho said about 'Manchester City: All or Nothing', the Amazon documentary that focuses on the Premier League champions' title-winning 2017-18 campaign.The Red Devils manager went on to accuse City of lacking class after the series frequently criticised his park-the-bus approach during last season's Manchester derby.As the documentary, which was released last week on Amazon Prime, covers Man City's exhilarating race to the title that saw them accumulate a record-breaking 100 points, there was never any doubt that Mourinho would be featured in some capacity. Article continues below Editors' Picks Man Utd ready to spend big on Sancho and Haaland in January Who is Marcus Thuram? Lilian's son who is top of the Bundesliga with Borussia Monchengladbach Brazil, beware! Messi and Argentina out for revenge after Copa controversy Best player in MLS? Zlatan wasn't even the best player in LA! The much-maligned United boss, however, has seemed to hint that despite the focus being centred on Pep Guardiola's men, he takes up a good deal of screen time. So much so, in fact, that he should be paid a lucrative amount based on his substantial appearances in the documentary.So just how many times does Mourinho appear in 'All or Nothing'? Goal takes a look.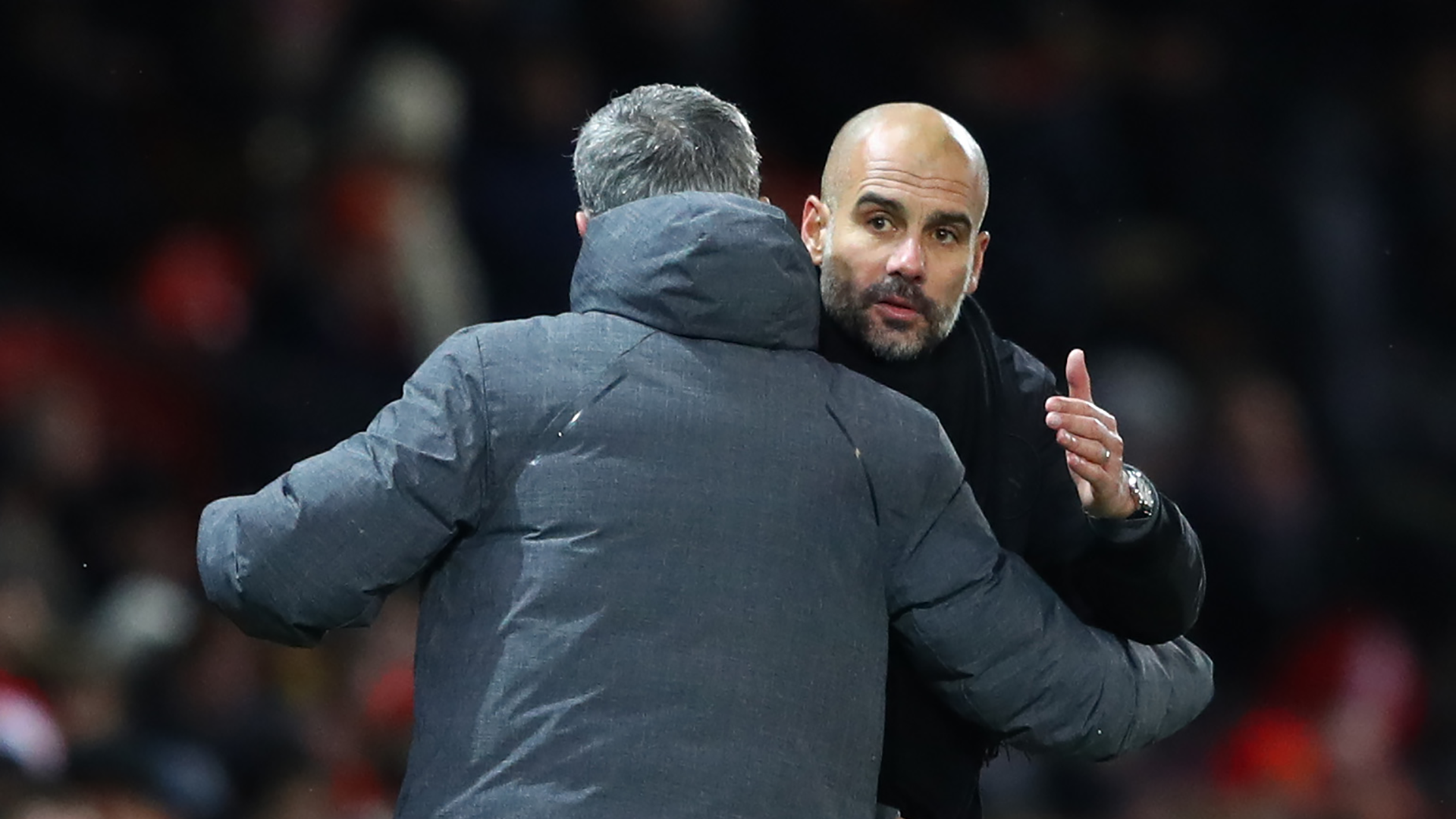 With the way that Mourinho speaks about the documentary, you'd expect him to appear within less than five minutes and have an entire episode – or two – dedicated to him.In reality, he features much more prominently in the first two episodes of the series than he does in the rest. At five minutes and 28 seconds into the documentary, it is ex-Oasis guitarist and singer Noel Gallagher who has a cameo appearance – not Mourinho.The first instance of Mourinho's involvement is in episode one, when narrator Ben Kingsley talks about City and Belgium starlet Kevin De Bruyne. Everyone is aware of how Mourinho was unable to get the best out of the midfielder during his time at Chelsea, which led to De Bruyne leaving to play in the Bundesliga – before eventually returning to the Premier League with Man City, becoming an integral force in their title-winning squad.He isn't the only star that Mourinho didn't know how to deploy properly, and not the only player that the Portuguese manager may have kicked himself over after witnessing them excel elsewhere.Liverpool sensation Mohamed Salah was another Mourinho castaway, while Romelu Lukaku was also deemed an excess of goods and subsequently loaned out to West Brom and Everton from Chelsea (though the pair have now reunited at Old Trafford).In the very first episode of 'All or Nothing', De Bruyne – City's standout player – is profiled in an interview, and reveals why he made the decision to leave Chelsea for Wolfsburg in 2014."I was only 20 years old when I decided to sign for Chelsea," the midfielder says."I got my chances in the first few games, and I thought 'OK, everything is going well'."We won the games but then one day it just stopped. Knowing me, I didn't have a lot of patience at the time, so I decided to go in January."Archival footage is then shown of Mourinho, rattled and irate, at a press conference before a Champions League game, feverishly berating a reporter for asking him about De Bruyne, who was not included in the squad."And now you are speaking about De Bruyne, so you are not interested in the players that are playing?" says Mourinho in the footage in which he bears a striking resemblance to that of Grumpy Cat."You are interested in the players that are not playing. He was not selected, it was my decision."Only 11 can play and 18 to be selected. He was not selected because I didn't like the match he played against Swindon, and I didn't like the way he was training. But you have this tendency to only ask about the guys who are not selected. Thank you. See you tomorrow."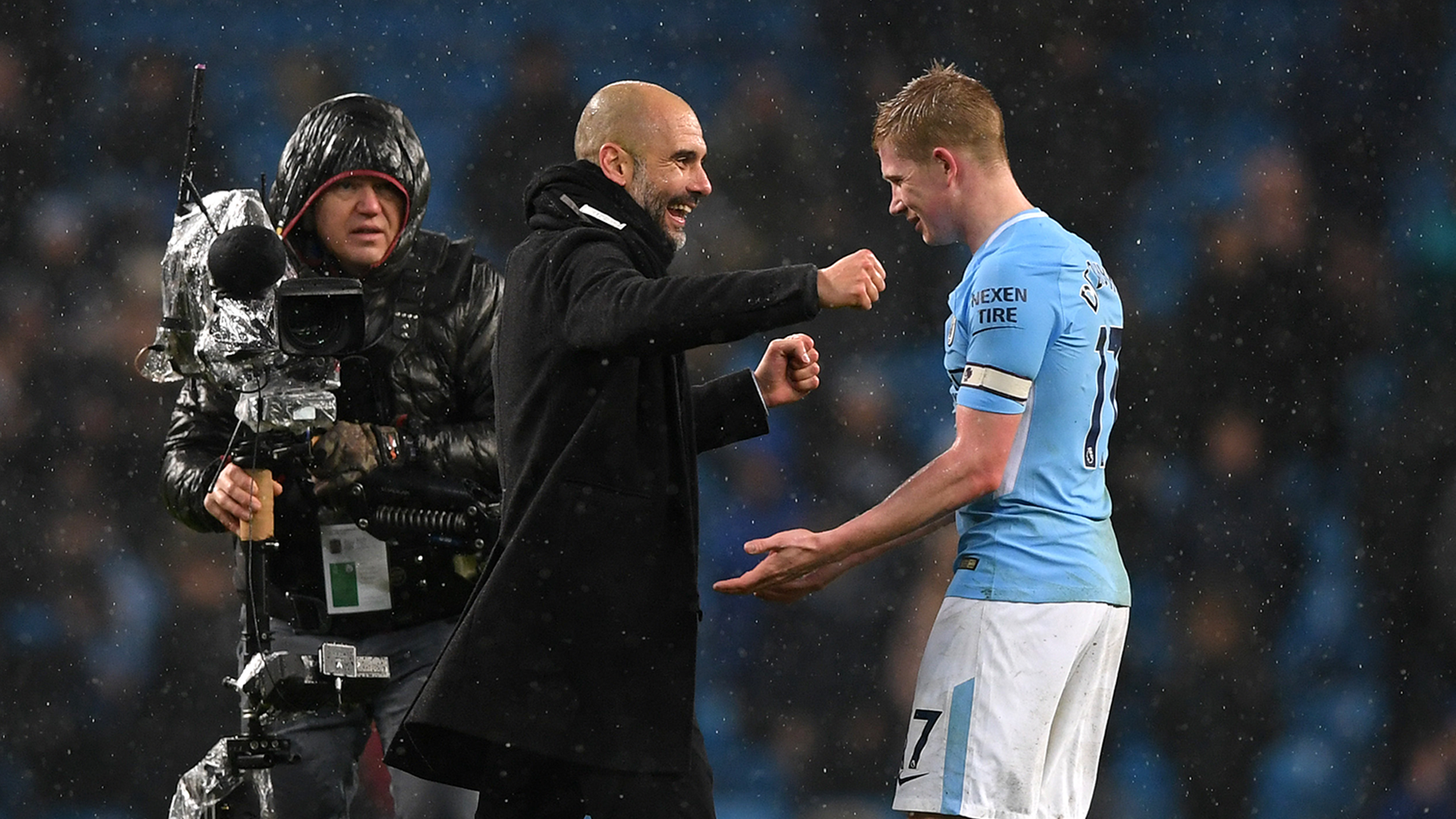 De Bruyne went on to play two seasons in Germany after leaving Stamford Bridge before signing for Manchester City, at which Kingsley states: "Once a Chelsea blue, now giving Chelsea the blues." In the following episode, the documentary centres on the Manchester derby that took place in December 2017 at Old Trafford. Manchester City won the game 2-1 which stretched their record for most consecutive wins to 14 in a row, though the main talking point after the fixture was the post-match tunnel bust-up, where Mourinho allegedly threw a bottle at City assistant coach Mikel Arteta.Manchester United forbade camera access inside the stadium and so, sadly, there is no footage of Mourinho's bottle-throwing.The win also ended United's 40-game unbeaten run at home and extended City's table-topping lead to 11 points. "Attacking versus defence," narrates Kingsley. "Creative football versus… parking the bus."City finished the game victorious after heading into half-time 1-1. Kingsley describes the derby as a showcase of the two managers' vastly different playing styles; Mourinho's 'parking the bus' and defending in numbers versus Guardiola's creative, attacking football.Mourinho was criticised for taking a defensive approach in the derby instead of playing full-frontal attacking football, and in the documentary, he was never going to be the hero.Football journalist Henry Winter is interviewed in this instance, stating: "Everyone sees Guardiola as sort of creative artist, Michelangelo of the technical area. But actually, he's a winner."The documentary then delves into the rivalry between Mourinho and Guardiola (although admittedly for a shorter time than one would expect) and explores the relationship that stemmed from their La Liga days."Mourinho, who was a very Machiavellian individual, plays his mind games," Winter says. "He knew how to press Guardiola.""You saw the way Mourinho approached it tactically, and the way that he set Manchester United up," added commentator Steve Bower. "And for all the public comments between Pep Guardiola and Mourinho, I thought that was the biggest professional compliment that Jose Mourinho could pay Pep."It was almost saying, 'we're not going to open up here because at the moment you're better than us, and if we're going to get a result, we're gonna get it in a different way."Adds Winter: "Guardiola doesn't understand the concept of 'parking the bus'. He just unleashes the Ferraris.""I don't know the plan from my opponent, but we came here today to try to win the game," insisted Guardiola in the post-match conference in a thinly-veiled remark about Mourinho's favoured style of play.Snippets of Mourinho's press conference is also included, coming across as a jaded figure who still seems in a haze following his bottle-throwing attempt."You can speak about anything you want, you can bring any football theory, you can bring the stats, you can bring the possession, everything you want…" he is seen rambling, before the episode finishes with Guardiola concluding: "In England, you cannot say that you play that way in England."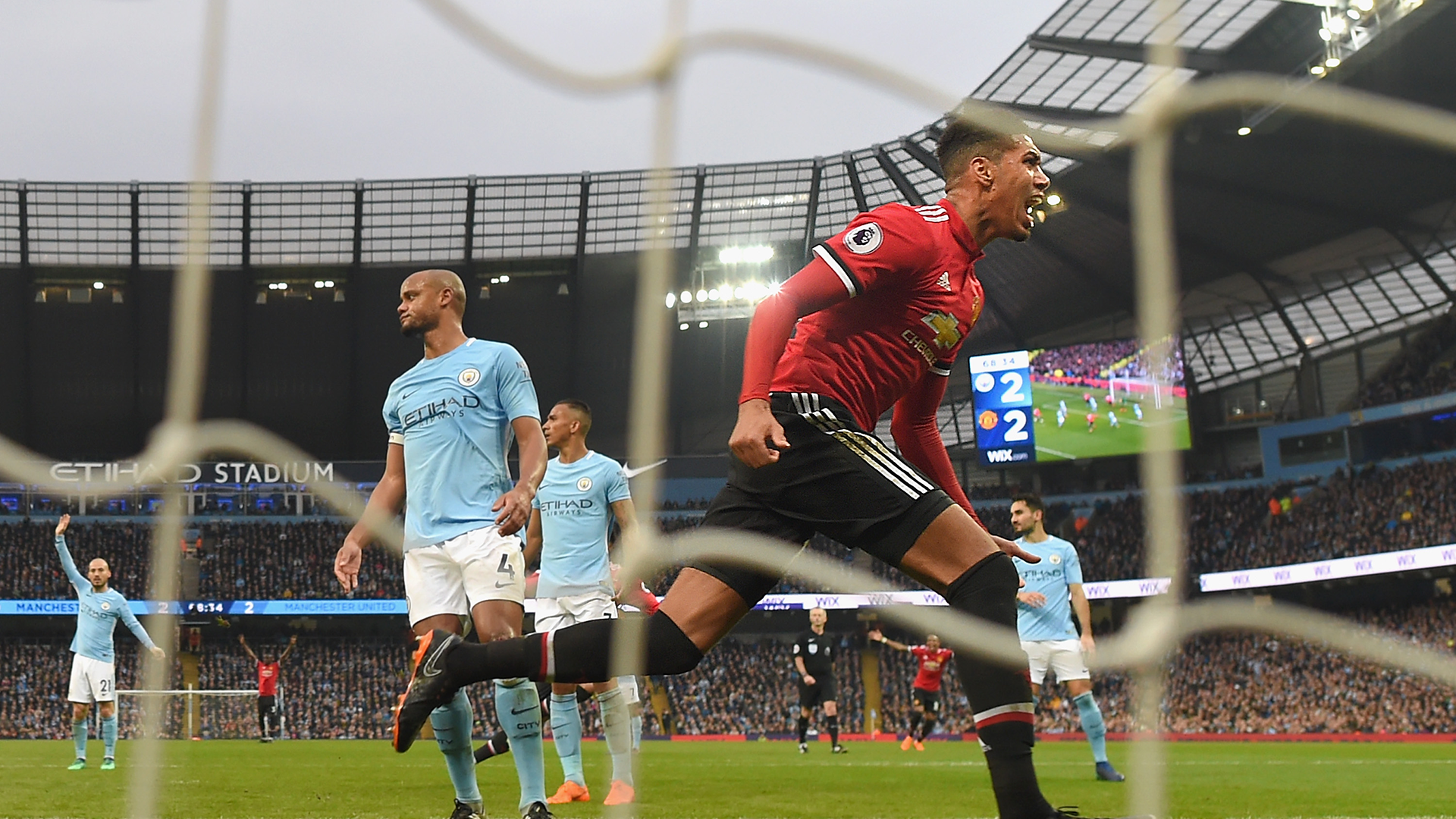 This is the last time that Mourinho is featured in a speaking role in the series, though it still is heavily peppered with references towards the Portuguese boss and the Mancunian rivalry.In the penultimate episode 'Welcome to Hell', the documentary covers City's miserable week when they were knocked out of the Champions League quarter-finals to Liverpool and then lost 3-2 at home to United in the league.The second Manchester derby gave Guardiola's side the incredible chance to win the league on home turf, in front of their biggest rivals – but they bottled it spectacularly and embarrassingly after finding themselves 2-0 going into half-time and then ultimately losing the game following a United fight-back.City's celebrations were merely delayed for a week, but the documentary interviewed a host of City fans who outlined their desire to clinch the title in front of their very worst rivals.It is this moment that Mourinho recently referred to during a recent press conference, stating: "Perhaps without me it would not sell as much, I don't know, but if City send me one of the shirts they had in the tunnel when we played there last, the ones that were saying: 'We did it on derby day,' then I will give up about the royalties."He references the arrogance over City prematurely printing T-shirts that assumed they were going to take all three points on the day. But if you coach a team who managed to win the Premier League with five whole games to spare, perhaps you can afford to get a little ahead of yourself. Check out Goal's Premier League 2019-20 fantasy football podcast for game tips, debate and rivalries.